We are NOT Affiliated with ANY other Designated Driver Service in Ontario!! We are INDEPENDENTLY Licensed Under City of Barrie Bylaw 2006-265
This is how it works:
A team of two drivers picks up a client that has already driven their own car to their event. The lead driver will drive the client and their guests in their own car to a destination of choice as the partner follows in what we call the chase car. NOTE:  we are not permitted to drive any guests in the Chase Car.
Our Current Hours of Operation:
Sunday thru Thursday (CLOSED)- OR by special appointment.
Fri. & Sat. (open from 5:00 pm to 3:00 AM)
The closing times will be based on volume and/or current weather conditions.
How to Book A Ride
By Phone: On any day we are open you can call 705-794-1133 after our posted opening time.
On line: Visit our Website https://canadiandesignateddrivers.com/reserve-your-ride/
Use the online Reserve Your Ride link to book for Future dates.  Same Day Requests cannot be processed after 4:00 of that day. You will receive a written and numbered Confirmation of your Reservation within 12 to 24 hours.
You can also use the Website  https://canadiandesignateddrivers.com/request-a-quote/ to obtain a Quote for a Future Date. Same Day Requests can not be processed after 4:00 of that day. You will receive a written Quote within 12 to 24 hours
Our Rates:
On ALL INTOWN (City of Barrie) rides, we have a Flat Rate of  $35.00 effective Nov 1, 2023. For rides that are outside Barrie city limits, our rates are based on an Address to Address formula using a round trip time as opposed to a set Flat Fee.  Which in many cases is less expensive? Please go online and submit a quote request to compare.
For OUT OF TOWN rides, we now require a 50% deposit of the quoted fare.
This deposit requirement is essential to secure your reservation and ensure our drivers and vehicles are available to provide service to our other customers. 
CANCELLATION POLICY: 
We require a 2 hour minimum to cancel a reservation. Please be assured that your deposit will be promptly refunded in full if you meet this cancellation window, however; in case of a late cancellation or a no-show, the deposit will be non-refundable.
WAITING TIME:
On the night of your reservation, Please keep an eye on your phone, Our Driver will be calling and/or texting you prior to your requested pick up time to confirm your ride and to give you an ETA. They must make direct contact with you to confirm your order. Please do not let it go to Voice Mail. They will wait only 10 minutes for you to respond to their call.  Also once they arrive Our standard wait time is also 10 minutes so we ask that you be ready when they arrive. If we are not able to confirm your ride directly with you or if a wait time exceeds 10 minutes your order may be placed on HOLD and they will leave to move onto their next client. You will be notified by text if this should occur. You can call us (705-794-1133) to reactivate our order when you are ready. Please never call our driver direct as they will be driving, and you may put them and others at risk!
We do not want to charge you waiting time but we do want to keep our commitment to stay on schedule for all the rides following yours. You have 10 minutes from the time our driver's car arrives to get underway before "waiting time" is added. Your drivers will give you a very accurate ETA. Please be ready to leave when our drivers arrive. They are on a very tight schedule.
EXTRAS:
$2.00 per minute waiting time per fast food, gas station, convenience store Stops etc
No Charge for ATM stop.
HST: is included in fare.
Drop Offs:
A nominal fee of $5.00 per drop off if it is along the way to the Destination. If the drop off is out of the way it is up to the drivers discretion as to what to charge.
PAYMENT:
We accept cash, credit and debit cards (most but not all drivers can do debit), On all out of town calls, you will be requested to provide us with your credit card information, to guarantee and hold your ride ONLY. Please pay the driver by whatever Method of Payment you choose at the conclusion of your ride.  Once you have paid any credit card information you gave us will be removed from our System.
GRATUITIES: 100% of all tips go to our drivers.
We serve Simcoe County  and surrounding regions including: Innisfil, Angus, Essa and Oro-Medonte. We service any area, please call for a Quote
Call 1-705-794-1133 to arrange your pickup.
Canadian Designated Drivers, Barrie and Ares aka CDD, is a privately owned & operated family business located in Barrie, Ontario, and is NOT Affiliated with ANY other Designated Driver Service in the Area. We provide safe solutions to get you and your vehicle home safely if you have been drinking. Driving under the influence has serious consequences and puts everyone around you at serious risk.
[/fullwidth]
Arrive safely at home within Barrie city limits with your car for a $35.00 flat-rate. Other areas at an extra charge. Ask about our rates.
Does your vehicle have an interlock? We've got you covered. We drive every vehicle home.
Be worry-free after a medical procedure; let us take you and your car home safely.
Designated Driver Service
Hours Of Operation
Sun.thru Thurs.(CLOSED)
Fri. & Sat. (open from 5:00 pm to 3:00 AM)
The closing times will be based on volume and/or current weather conditions.
They are subject to change as conditions warrant without notice.!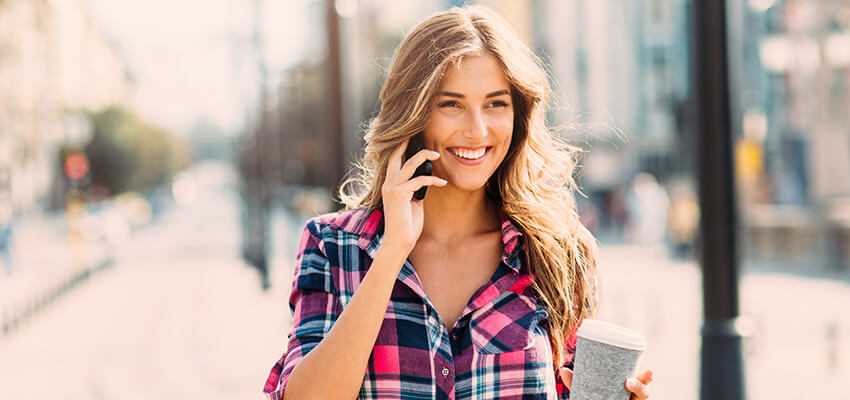 Jenny Marcott
WHAT OUR CUSTOMERS ARE SAYING
Just used DD for first time and got the best Irish guy ever .. he drove my very old manual car with no problems and was very friendly and parked exaclty where i wanted .. would recommend
Jenny Marcott
Brenda Baird
WHAT OUR CUSTOMERS ARE SAYING
Great service, got our ride team to us as scheduled, Ivan was great to talk to as we rode home, car in driveway and us in bed safe and sound, again, great service,
Brenda Baird
Andrew Dekker
WHAT OUR CUSTOMERS ARE SAYING
These guys have been so good to me. Great service and great people. Highly recommend. Best and most established service period.
Andrew Dekker
Amanda Kennedy
WHAT OUR CUSTOMERS ARE SAYING
Fast AND Friendly
Amanda Kennedy
Ms. Goodman
WHAT OUR CUSTOMERS ARE SAYING
We used this service for two vehicles over the weekend from Washago back to Barrie after a wedding. It was convenient to be able to drive ourselves to the event and know that us and our cars would be taken home in the evening. Terry and our drivers were very professional, friendly and ensured we made it home safely. Prices were very reasonable as well. We would recommend the service to others and definitely use it again in the future!
Ms. Goodman
Laurel Hoffarth
WHAT OUR CUSTOMERS ARE SAYING
Great service, they are sometimes able to accommodate manual transmission vehicles but call ahead to confirm.
Laurel Hoffarth
Rae Knight
WHAT OUR CUSTOMERS ARE SAYING
Have used this service a couple of times now. The dispatcher has been fabulous to speak with. He arranged a ride for me within 10 mins. every time and the driver was so nice and polite each time and made me feel very comfortable letting them drive my car!
Rae Knight
Ken Gordon
WHAT OUR CUSTOMERS ARE SAYING
Great service, first time user but will absolutely use them again.
Ken Gordon